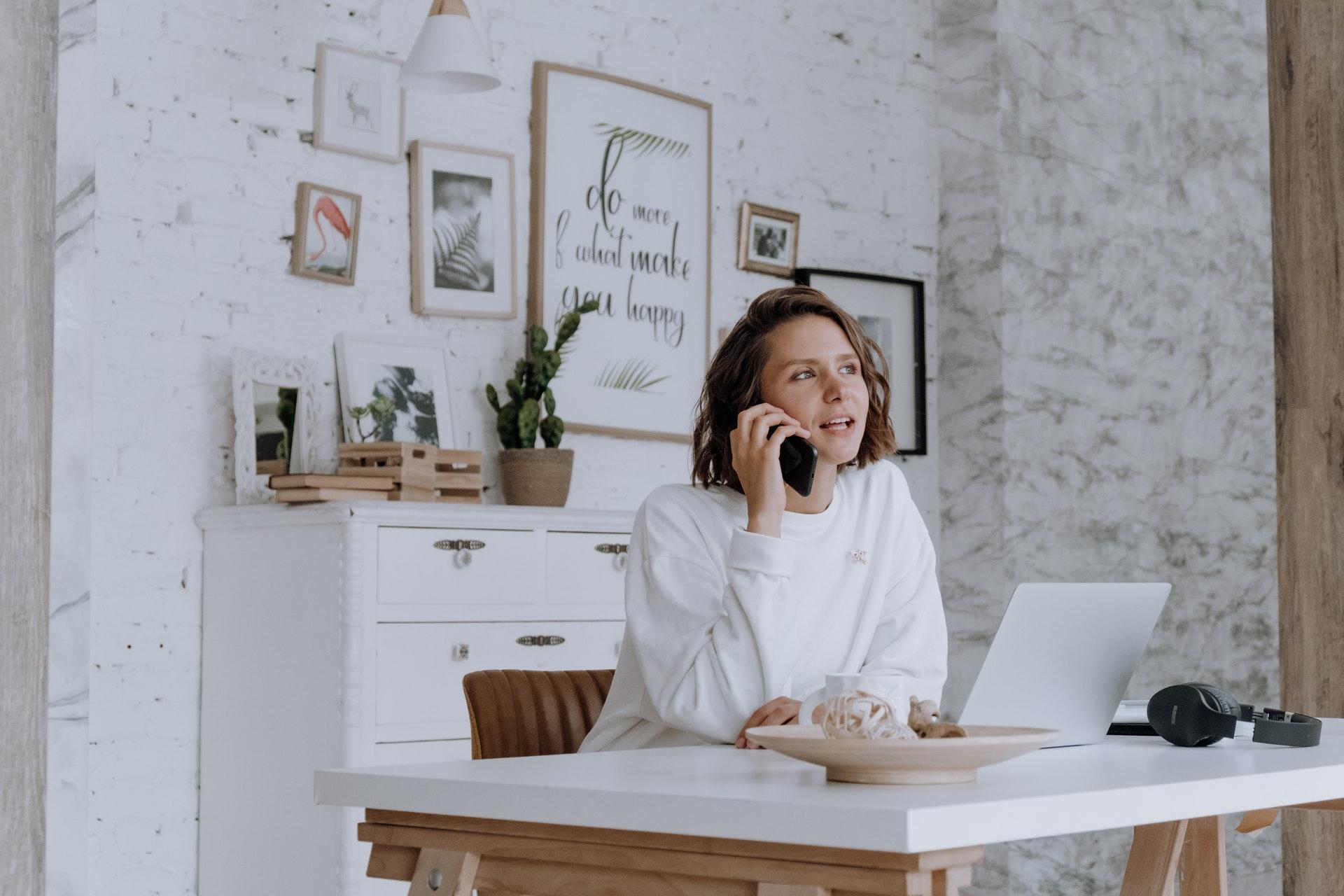 A well-designed office space can increase focus and productivity. Forbes identifies key characteristics that can foster a healthy work environment, from standing desks to a "dream wall" that displays goals. If you want to create this kind of ideal office space in your home, you need sufficient square footage to make it happen. Short on space? The brokers at American West Realty & Management can secure you the space you need.
Buying a brand new house isn't your only option, though. You can also design and build a brand new house, renovate an existing structure, or redesign your current office. This guide gives you insights into the pros and cons of each possibility.
Buy a house
If you want to start with a clean slate, buying a brand new house is the way to go. This can also be a smart choice if you are looking for a broader change. For example, maybe you want to move to a new city or switch neighborhoods within your existing city. When buying a house, keep in mind that you'll have to make a down payment. Experts recommend putting down at least 20%, which will secure a more favorable interest rate.
You can start searching for properties by checking out listings on local realtor websites. Working with a professional broker gives you a few advantages. You will receive objective information about the properties you view, for instance, and can get an expert guide to your local real estate market.
Build a new house
Can't find the house you want on the market? Talk to your realtor about buying land instead. If you purchase property, you can design and build a house from top to bottom, including your own dream office. Don't just jump on the first empty lot of land you find, however. Every municipality has strict zoning and building regulations, which determine what kind of structures can be built in certain locations.
Again, working with a realtor can prove fruitful if you want to go this route. An agent will be able to verify that the land you want to purchase is construction-ready. Thanks to their network of contacts in the housing industry, they can also connect you to the professionals you will need to actually get the job done, from general contractors to architects.
Renovate a house
If you can't find the perfect property but also don't have the money to invest in a brand new house, consider renovating an existing house. If you play your cards right, you may be able to write off some of the costs associated with home office renovations come tax season. The Internal Revenue Service has details on eligibility. To make it easier to claim these types of business expenses, establish your company as a Limited Liability Company, LLC.
An LLC is an official business entity. It differentiates you as a person from your business and protects you from personal liability in case of legal troubles. Setting up an LLC requires some paperwork. To create a Wyoming LLC, for example, you have to designate an official name, create an operating agreement, and appoint a registered agent. Instead of paying a lawyer to do this, use a business formation service. It's more cost-efficient.
Redesign an existing space
Once you have an actual room for your office secured, you can take on the task of decorating it. Focus on the details. For example, incorporating plants can alleviate job-related stress, and letting in lots of natural light enhances efficiency. Ask your realtor if they have an interior design contact they can recommend. These pros will help you pick the perfect furniture and accessories.
Whichever one of the above options you choose, creating the perfect office space will require some time, effort, and money. Your efforts will be rewarded once you're settled into your perfect work-from-home space. And when you're ready to get started, contact American West Realty and Management.